Information for validation
The platform of The Food Assembly uses MangoPay as external payment provider to manage and secure online payments. This service provider is supervised and approved by the Commission de Surveillance du Secteur Financier (CSSF), which ensures the preservation of the stability of its financial system and the protection of users.
Since December,1st 2016, anti-money laundering and anti-terrorist financing requirements have been strengthened. We now have the duty to transmit the following information of each of our users to our provider before we can make any payment: 
Name and surname
Email
Country of residence
Birth date
Nationality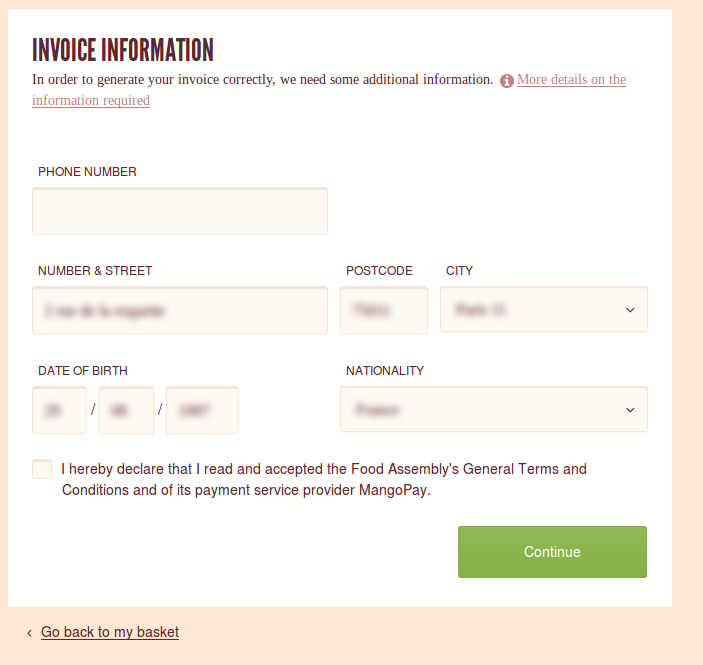 Invoice information
Professionals of the network must have precise and accurate invoices to keep their accounts. That is why we ask you for your precise address at the time of your first order.
Contact information
You phone number is very useful when your Assembly Host needs to reach you. This happens when necessary, for example if you forget to pick up your order during the Collection.
Validation of the General Terms of Sale
Our General Terms of Sale or that of our payment service provider may change. In order to continue using our service, you must validate the latest version. You can find the updated versions by following this link.
To go further :